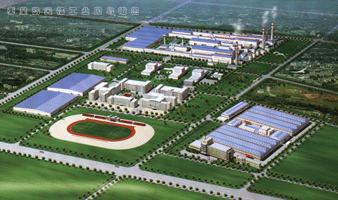 Aoge Group Co.,Ltd is located in Qinhuangdao Economic and Technological Zone, whose predecessor is Qinhuangdao Glass Plant. It was built in 1984.Nowdays, there are 850 workers, among which there are 230 professional technicians.
The main products of our company: Aoge fine float glass and on-coated float glass, a series products of PVC plastic and plastic-steel profiles used in doors and windows of different forms--flat open and pushing-pulling. Meanwhile , our enterprise owns the only hollow glass microsphere production lines in China. Aoge Products have been destined as famous brand in Hebei province and are trusted by consumers.

Institutional framework:
Aoge Group (head office)
Aoge Glass Co.,Ltd
Aoge Plastic Profiles Co.,Ltd
Qinhuangdao Municipal Glass Microsphere Factory
Qinxiang Special Glass Co.,Ltd
Aoge Material Flow Co.,Ltd

Enterprise course:
1.Qinhuangdao Glass Factory was built and began to production on JAN,1984
2.Named as Qinhuangdao Municipal Construction Material General Factory in 1989
3.Reshuffled as Qinhuangdao Municipal Construction Material Co.,Ltd in 1996.
4.Our enterprise began to go into suburbs from city and built the new plant.
5.The first phase of glass come into production on AUG 23.2002
6.The contract about transferring the property right of enterprise was signed, it shows we fulfilled the reformation of the enterprise .
7.Private-owned Aoge Group Co.,Ltd was founded on AUG 23.2004.